The Gift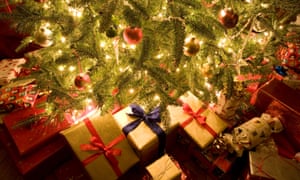 Many of you would consider having your health the greatest gift, but I am here to tell you it isn't. During my convalescence, and really from the very beginning, my health has been a precarious thing. It seems like an unwelcome shadow following me around reminding me of my shortcomings and that it can take me down at any second.
How can we thrive when our health falters? If it is not our health, then, what is the most important thing? Our relationships. My friends have come bearing food, homemade soups, my favorite food: salmon, visits, Starbucks, clean juice, and doing tasks like stripping my bed, taking me to doctors' appointments raking leaves and coming nightly to massage the muscles in my left arm. I am aware of their unique gifts and expressions of love. They even take me to the beauty shop, engage in Instagram takeovers and talk football. While the state of my health has not been robust during the season, the state of my relationships has never been stronger.
The greatest relationship is the one that I have nurtured during this time with God. It could be mother nature or the universe. He, /She has given me a greater appreciation that I am not going through this illness alone. My friends are the outward expression of God. But I am keenly aware that he is walking each and every step of this journey with me. He is reassuring me as I "slow walk" with "anemic stamina," He is walking the journey with me. I am struck that during the season of Advent, familiar words and passages strike me in a different way, a more profound way. They penetrate my brain in a way they never have before. I have been such a stress case for most of my life especially the last year of my life when ironically "my dream has come true." It is a gift that I have had to slow down and stop. This ability to know it in the moment brings such a gift of peace. Sometimes it takes years of looking in the rear view mirror of life to ascertain how a particular struggle has shaped us.
I hope you all receive the items on your Christmas list. At the same time, I hope as you gather with family members who may drive you crazy and friends who may do the same we are all present walking this journey together and that is the greatest gift you can give or receive this season.
Merry Christmas,
Leslie XO